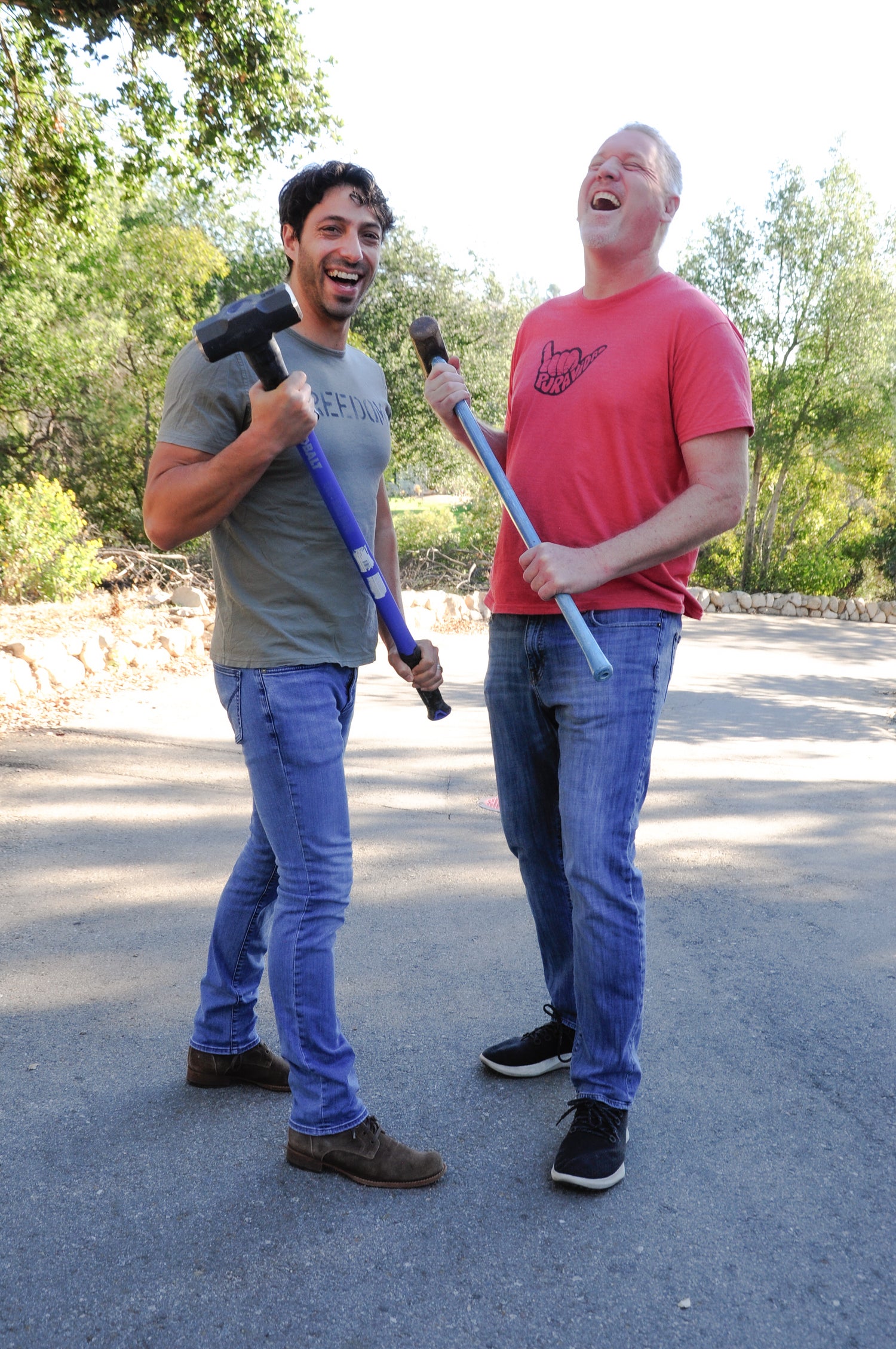 Rick & Ken: Getting Hammered for a Living
No...not that kind of hammered.
Hi! We're Rick & Ken, co-founders of Hammered Foods LLC, but that's a mouthful, so we simply like to say we're "Hammered."
As a couple former D3 athletes, we definitely know how to hustle purely for love of the game. And after decades of teaching and coaching kids to follow their dreams, we thought we'd take our shot at chasing one of our own - to bring bold, one-of-a-kind flavors to you in ways few have tried before.
Where most of the jerky experiences involve a good amount of "rip and chew," we've been working for years on a different kind of jerky - one that is thin, crispy, and not just tasty, but hammered with flavor. We wanted to make something that counters that thick, chewy, boring stuff you're still struggling to floss out of your teeth hours after the flavor has long-been forgotten. We also wanted to create a snack that has very little added sugar...or ideally, has ZERO added sugar.
The solution - Hammered Jerky Crisps. An easy-to-eat, flavor-forward, protein-rich, paleo and keto-friendly snack that is as healthy as it is craveable.
But it wasn't easy getting Hammered Jerky Crisps ready for sale. After years of hammering away with batch-after-batch, and test-run-after-test-run, we finally nailed the recipe and process.
We hope you enjoy our products as much as we have enjoyed the process of bringing our dream to life.
When you go for something, never settle for OK; just keep hammering until you nail it.